Basic information
(1)Product name:Aluminium Sulphate
(2)Other name:Aluminium Sulfate
(3)Appearance: Flakes,granule,or crystalline solid
(4)Type:Industrial grade and drinking water grade
(5)CAS NO.:10043-01-3
(6)EINECS NO.: 233-135-0
(7)HS code:28332200.00
(8)Packing:25kg/50kg pp bag
(9)Payment term:T/T or L/C at sight
(10)Delivery date:7-10days
Application 
(1) Water effluent treatment system
After being dissolved in water, fine particles and natural colloidal particles in water can be condensed into large flocculent particles, which can be removed from water. Therefore, it is used as a coagulant for water supply and wastewater.It also can be used as turbid water purifier, precipitation agent, color fixing agent, filling agent, etc. Used as antiperspirant cosmetic material (astringent) in cosmetics;
(2) Paper Industry
It helps in sizing of paper at neutral and alkaline pH, thus improving paper quality (reducing spots and holes and improving sheet formation and strength) and sizing efficiency.
(3) fire fighting industry,
It forms foam extinguishing agent with baking soda and foaming agent.
(4) Textile Industry
It is used for color fixing in Naphthol based dyes for cotton fabric.
(5)In the fuel industry
In the production of chrome yellow and lake dyes as a precipitant, but also as a solid color and filler.
(6) Other Uses
Can be used as raw materials for the manufacture of artificial gemstones and high grade ammonium alum and other aluminates;
Leather tanning, lubricating compositions, fire retardants; decolorizing agent in petroleum, deodorizer; food additive; firming agent; dyeing mordant; foaming agent in firefighting foams; fireproofing cloth; catalyst; pH control; waterproofing concrete; aluminum compounds, zeolites etc.
4.Packing
Packing: 25kg/50kg pp bag. 25mt/20 GP container.
Storage Caution: Prevent from sun exposure and keep dry.
Delivery Time: 7-10 days after confirm the order.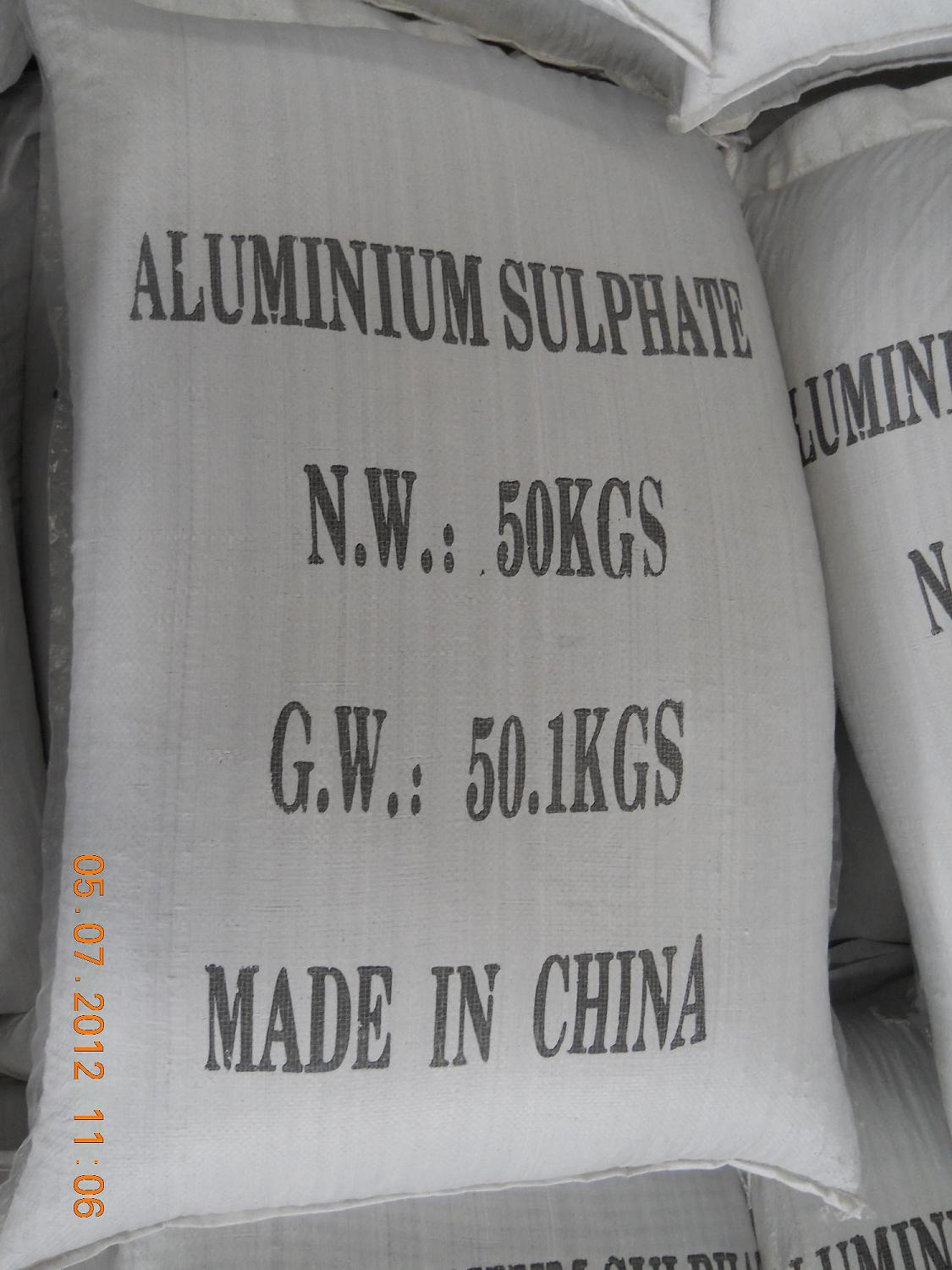 ---
Post time: Jan-18-2021